Come put your favorite beverage to the test in an Epic Seafood Pairing Battle of BEER VS. WINE!
Lead by two of the best in the industry, this FIVE round battle pairs both a beer and a wine with seafood bites from Hank's Oyster Bar's menu.
Join Julie Verratti, Co-Owner and Chief Brand Officer, Denizens Brewing Co. and Zena Polin, Owner Beauty Champagne & Sugar Boutique, on Sunday June 11th for the beverage showdown of the year!
Tickets are $75 which includes 5 beer tastings, 5 wine tastings, and 5 sea food bites including oysters on the half shell, fried oysters, broiled oysters, tuna tartare.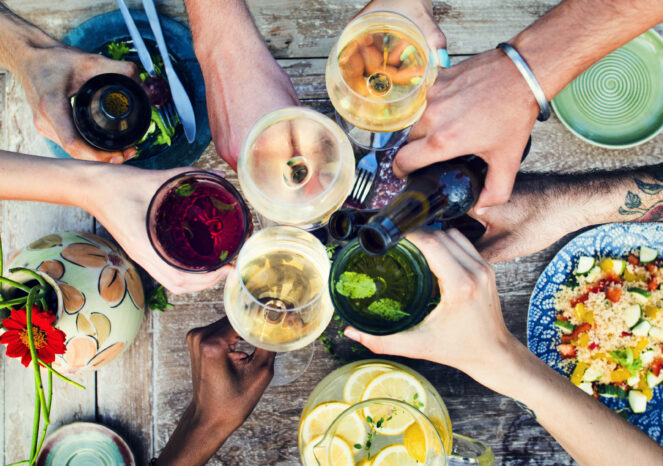 FULL MENU
ROUND 1
Salty Wolfe Oysters on the Half Shell, Lower Chincoteague, Virginia
***
Denizens Brewing Co. Hike the Alps Hefeweizen Vs. Steininger Gruner Veltliner Sekt Reserve 2018, Kamptal, Austria
ROUND 2
Fried Oysters with Cayenne Remoulade
***
Denizens Brewing Co. PGC Premium Lager Vs. Chrysalis 'Farfella' Albarino Petillant Naturel 2021, Loudoun County, Virginia
ROUND 3
Tuna Tartare with Ponzu, Sesame Oil, Avocado, Seaweed Salad, and Mango Sauce
***
Denizens Brewing Co. The Glow Brett Ale Vs. Netzl Gruner Veltliner 2022, Carnuntum, Austria
ROUND 4
Hog Island Style BBQ Oysters: Shucked Oysters Roasted with Herb Butter and Parmesan Breadcrumbs
***
Denizens Brewing Co. Southside West Coast IPA Vs. Xirimiri Txakoli Rose 2021, Basque Region, Spain
ROUND 5
Pan Seared Diver Sea Scallop with Asparagus, Tear Drop Peppers and a Roasted Red Pepper Sauce
***
Denizens Brewing Co. Third Party Tripel Vs. Loew Vineyards Barbera Nouveau 2022, Fredrick County, Maryland